With The Great Barrier Reef 'dead', it is quite possible that humans have reached the end of the Earth. And we know it.
The Stickerbomb team can't help but noticed a trend of ecological-themed street art sprouting across the globe. Artists have been taking  it to the streets, from the flora fauna to the marine life, you name it they've got it.
This rekindled relationship between street art and the environment reminded us of "reverse graffiti" which started back in the 2000s. With just a shoe brush, water and elbow grease, British street artist Paul Curtis a.k.a Moose started a wave of graffiti by scrubbing walls clean. Aw. 
Following the beginning of 2010, even graffiti has 'gone green' with Moss Graffiti. Yup, you've guessed it – you even get to use organic materials to replace your aerosols and paint. Clean and green indeed.
But instead of finding alternatives to an entire tradition of art, 'eco-street artists' work their magic to beautify your landscape and at the same time drive that environmental message into your guilty-conscience. Take a peek at the latest murals by some of our favourites across the globe; Amok Island, Faunagraphic, Gola Hundun,Fransico Diaz a.k.a. Pastel, Luise Ono.
Amok Island (Australia)
Painting murals of stylised ecological subjects is peculiar and uniquely Amok Island. We sure know he means it when the artist said he would be a biologist if he weren't an artist. The Dutch artist based in Fremantle, Western Australia, is known for his large murals on aquatic animals of specific species of fishes, crabs, sea creatures he encounters. 
'Creatures of Marmion Marine Park' Marmion, Western Australia 2016
Faunagraphic (Sheffield)
We've seen artists such as Banksy use birds as metaphors for migration, peace and to other effects. For Faunagraphic, she appreciates birds just in their variety of species and colours. The bird-lover artist featured in the conservation art project Ghosts of Gone Birds chronicling the endangered species of the world.
Check out her interview with BBC Earth:
Gola Hundun (Barcelona)
Italian-born Gola Hundun is one artist who lives his works. Making that conscious decision to adopt vegetarianism, the artist incorporates nature with the mystical and mythical to explore the relationship between humans and our biosphere.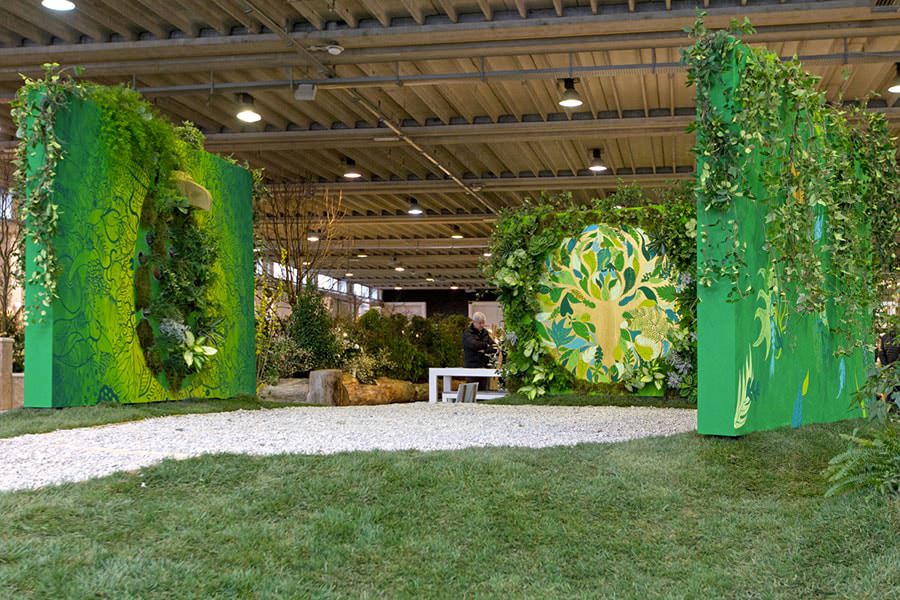 Pastel (Argentina)
Architect by the day, street artist by the night – Francisco Diaz a.k.a. Pastel from Bueno Aires, Argentina glorifies the flora that grow through cracks of human's infrastructure. What's interesting is that the species Pastel chooses to paint relates to the culture and the social conditions of the location he is painting at. #sitespecifc there.
Luise Ono (Japan)
The latest entrant to the street art scene on our list, Luise Ono caught our attention at the recent POW! WOW! Japan 2016. Her style makes me wonder what would happen if Faunagraphic and Luise Ono met.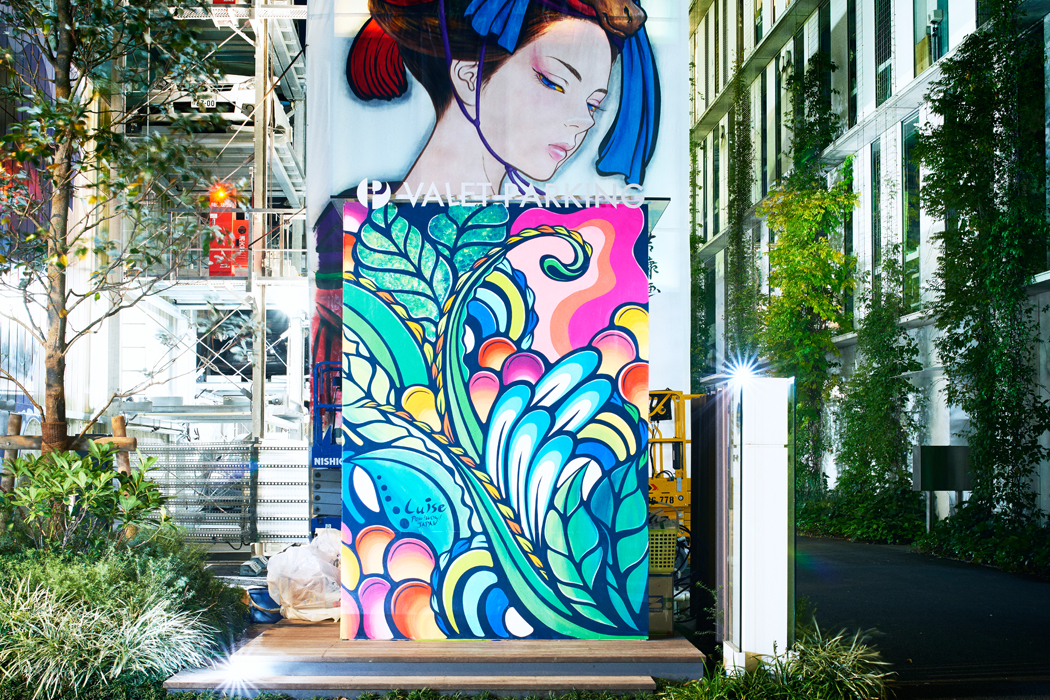 Who won't love one of these murals in their vicinity? The limitless array of colours and the artificial mimic of nature that we often overlook. But do we really need artists to blow things up into larger-than-life for us realise that our Earth is dying? Unfortunately, or maybe fortunately enough, there lays in street art the power to intervene and provoke.
Spread the word, let us know of your favourite 'eco-artists'!
(Cover image is a mural by Gola Hundun, "Direzione" , Racale, Viavai 2014)